Meet the colourful characters of Milotown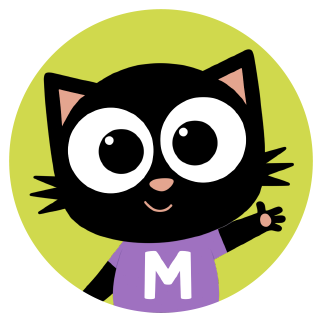 Milo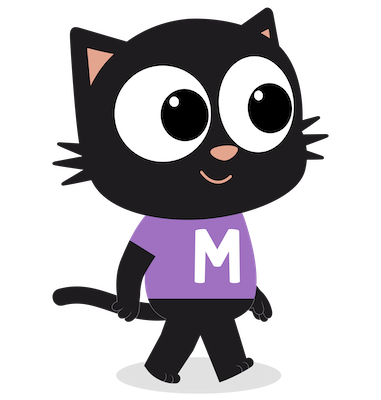 Milo
Milo is a cute five-year-old cat with long whiskers, big eyes and a button nose.
He's energetic and full of wonder and loves to learn about people and their jobs.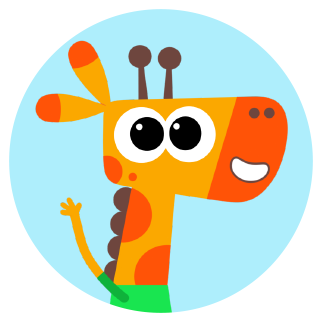 Lofty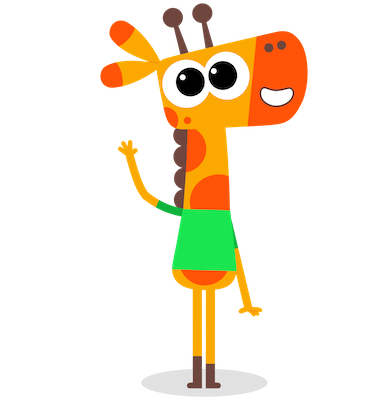 Lofty
Lofty is tall, gangly and clumsy. He's scared of pretty much everything and is a real worrier.
But he's also kind and thoughtful and would do anything, no matter how scary, to help his friends.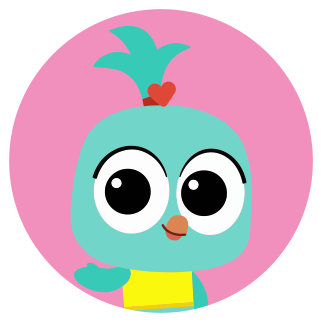 Lark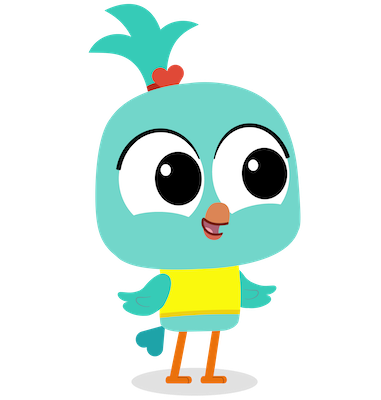 Lark
Lark is as quick at flying as she is quick-witted. She loves to read and is knowledgeable about lots of things.
She is the brains of the group and loves playing, chatting and giggling with Milo and Lofty.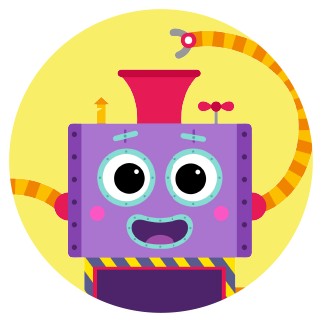 Suds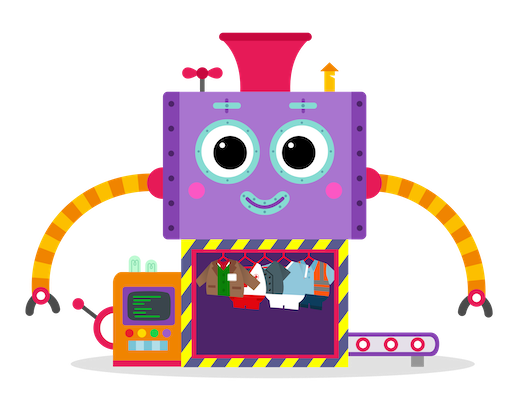 Suds
Suds is the friendly mechanical robot character who cleans and stores all of the clothing at Scrubby's dry cleaning shop.
When Milo and his friends want to go on an adventure, it is Suds who helps them get there.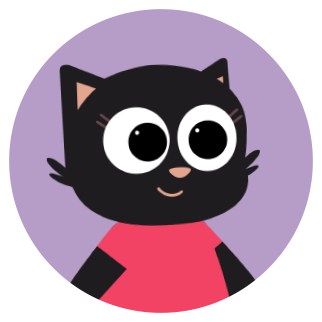 Mum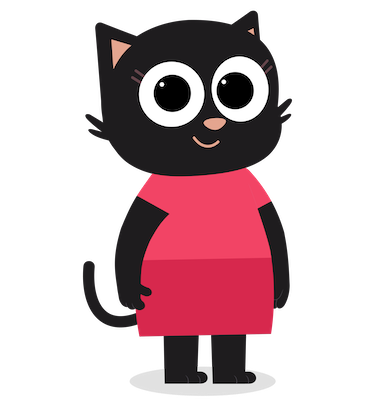 Mum
Mum loves fussing over people in general and takes great pride in managing Scrubby's and looking after the customers.
When she's not in the shop, she's looking after Milo, Lofty and Lark during their antics around the home.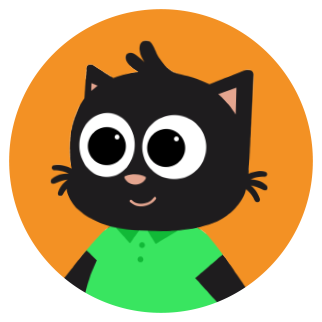 Dad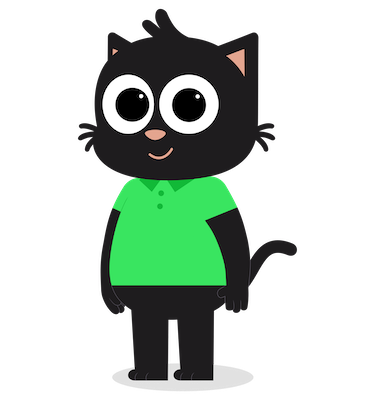 Dad
Dad loves to encourage Milo and his friends to go off on their role-play adventures.
Dad enjoys helping Mum out at Scrubby's, and enjoys meeting the customers, but he's not always the best at helping around the house.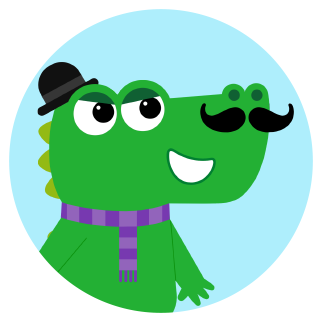 Crafty Mr Croc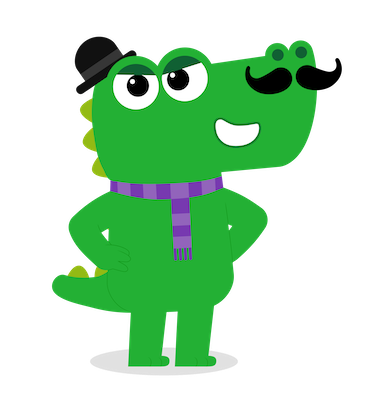 Crafty Mr Croc
When Milo and his friends are on a role-play adventure there's a very strong chance that if something mischievous is going on, Crafty Mr Croc is the one behind it.
He loves food of all kinds, but especially anything sweet, like honey (which is why his best friends are Busy Bees!)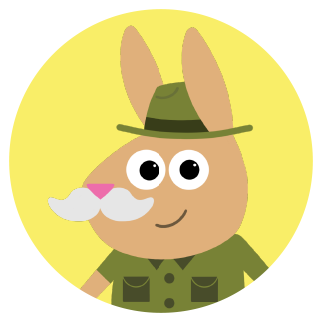 Commander Cottontail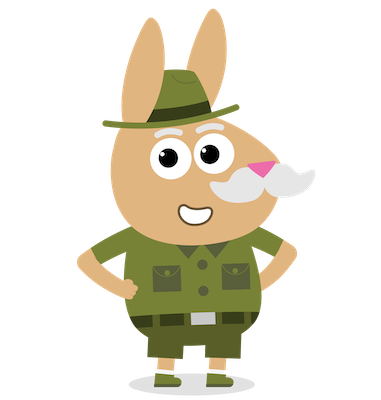 Commander Cottontail
Explorer and Mountaineer Commander Cottontail is always up for an adventure.
Whether he's exploring a remote jungle or climbing a snowy mountain - no adventure is too challenging for the Commander, especially if there's treasure involved.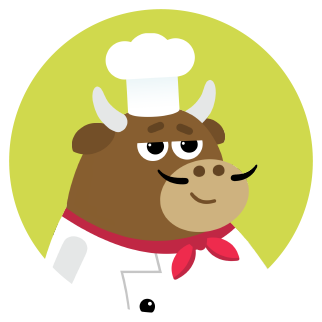 Chef Pierre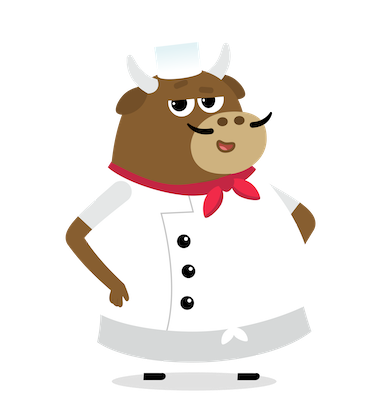 Chef Pierre
Despite his fame, no ingredient is too humble for Chef Pierre, as long as they are perfectly prepared.
When Pierre isn't making his famous Brussel sprout soup, he's on the lake working as a Fisherman catching fish to serve at everybody's favourite French restaurant.